Welcome to Holy Innocents' Catholic Primary School Croydon. At Holy Innocents', we make a difference through learning partnerships. As a teaching and learning team, we endeavour to ensure that  your child is a creative, critical thinker who can adapt, relate and contribute to  their world .
The staff of Holy Innocents' work collaboratively with students and parents to provide opportunities where children grow as learners and people of faith. Our motto, 'To Love, To Lead, To Shine' supports our vision for students: that are connected deeply with their faith, that they are passionate about learning and that they model the key characteristics of contemporary citizenship which will enable them to be successful in their future life. 
We strive for excellence in learning and nurture a safe and inclusive multicultural environment  upholding the values of respect, empathy, self-control and teamwork (REST): respect and responsibility for self, others, and the environment. 
Parents are welcome and we seek your constructive participation and feedback through decision-making processes. We invite you to become familiar with our community through our website.
Deborah Bestulic
Principal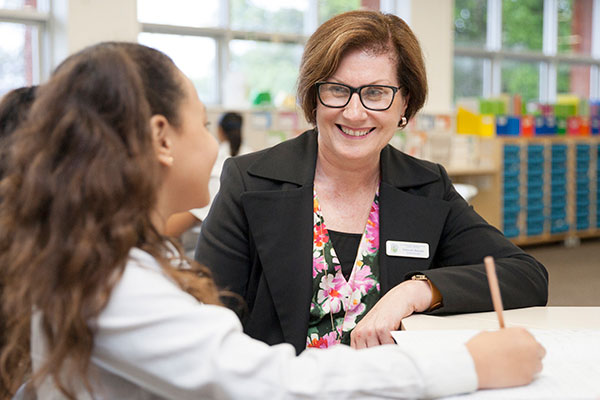 Proudly Part of the Community of Sydney Catholic Schools
Our school is part of a system of over 150 low-fee Catholic schools in the Sydney Archdiocese.
Sydney Catholic Schools are thriving Catholic communities that ignite a love of Christ through excellent teaching and learning to empower students to reach their full potential.